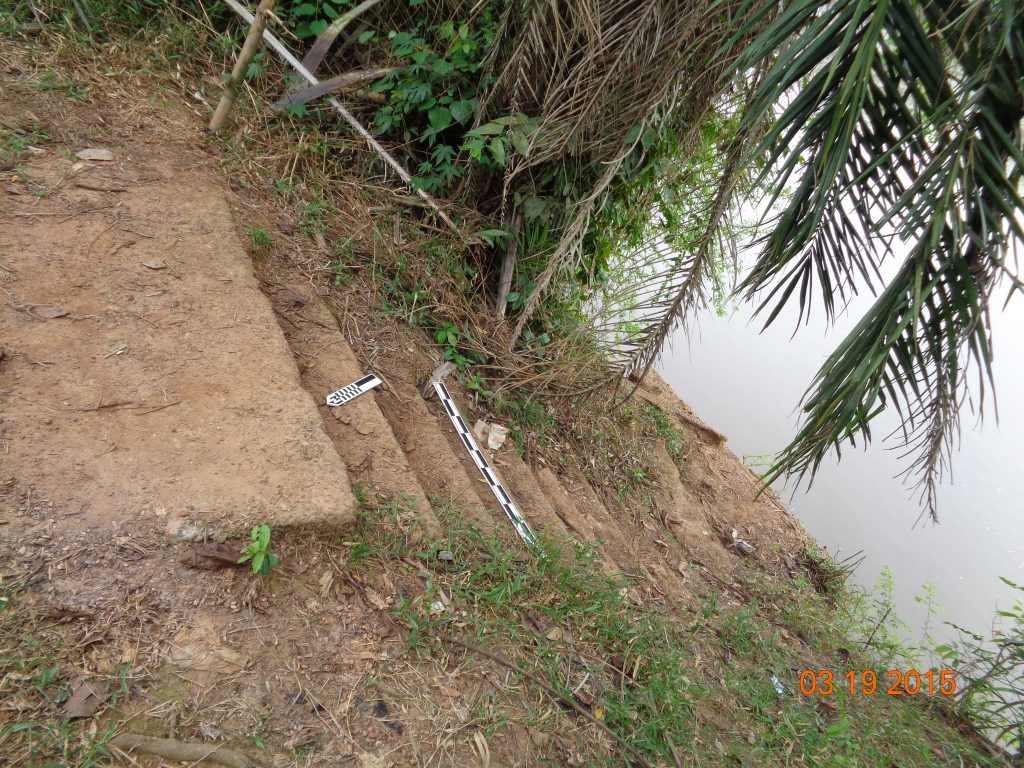 Photography of quay stairs built by german colonizers that lead to Boumba river in Moloundou (East region of Cameroon).
Entanglements in German and West-African History
Project "Colonial Commodities - Entanglements in German and West-African History"
The project examines the multimodal relationalities of German colonial history and their aftermath in Germany and Cameroon. German industrialization, colonization, media of mass culture and African plantation economy, enslavement and infrastructures of transport are deeply intertwined. Their historical entanglements are discussed by focusing on two exemplary cases of 'colonial commodities', each of which is associated with different practices of power and knowledge: Cocoa/Chocolate and Cinchona/Quinine.
Working at the intersections of Science and Technology Studies (STS), Media Studies and Archaeology we follow the materials, colonial practices and knowledges related to them, their conditions of production, their routes of transportation as well as administration, their material and medial transformations, their discursive and visual attributions.
The project puts in dialogue research into colonial history in Germany and Cameroon and enables a discussion on the relationality of media history and colonial history for a range of disciplines within African Studies (literature studies, film studies, cultural history, Science and Technology Studies) and beyond.