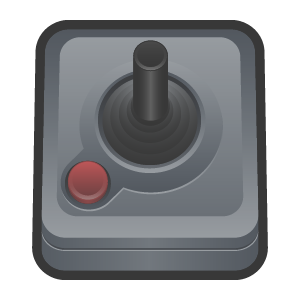 Crystal Castels
spieleabend
gamejam
spieleabend
Crystal Castels
Crystal Castles is an arcade game released by Atari, Inc. in 1983.[1] The player controls a cartoon bear by the name of Bentley Bear, who has to collect gems located throughout trimetric-projected rendered castles while avoiding enemies out to get him as well as the gems.
Crystal Castles is notable for being one of the first arcade action games with an actual ending, whereas most games of the time either continued indefinitely, ended in what was termed a "kill screen" or simply just restarted from the first level,[2] and to contain advance warp zones.
Spieleabend
Donnerstag 4. Mai 2017 ab 19 Uhr
Indie-Multiplayer, mit Spielen wie
Artemis Space Bridge Simulator
Tower Fall Ascension
Crawl
Tricky Towers
Move or Die
und vielen anderen…
GameJam
Der erste GameJam im Sommersemeter 2017, vom 05.05.–07.05.2017.
Beginn ist Freitag um 17 Uhr im iLab mit Bekanntgabe des Themas.
Ende ist Sonntag um 17 Uhr.
LARP
Erstes LARP-Treffen in diesem Semester