Gastvortrag Prof. Evelyn Ruppert, Goldsmiths, University of London
Mittwoch, 1.2.2017, 14ct, GWII, HS 27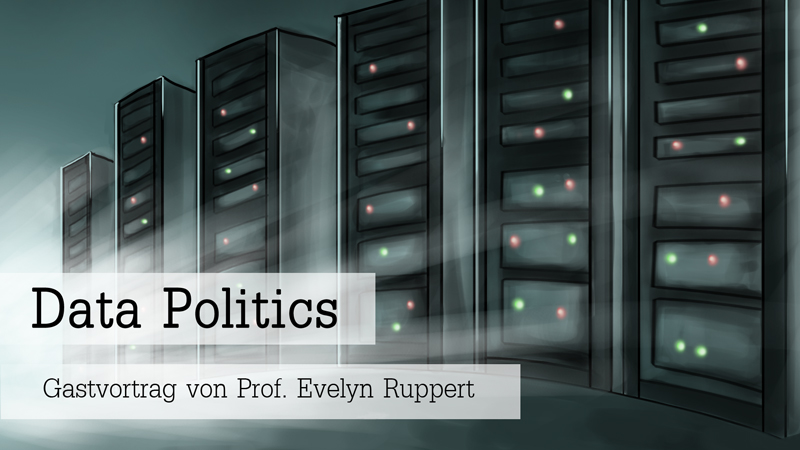 The digital worlds that we inhabit in our everyday lives are organised by myriad digital devices and infrastructures. From tablets, smartphones, and computers to watches and health trackers digital devices open up and close down the possibilities of what we can and cannot do as we can interact, transact, connect and communicate. At the same time, they generate enormous volumes of data about our movements, locations, preferences, associations, activities, interests, encounters, and private and public relationships. In doing so they can powerfully shape and have consequences for who we are as both individuals and collectives. Evelyn Ruppert will discuss how data politics involve struggles between closings and openings and how subjects become rights claiming citizens through what they say and do through the Internet.
The lecture is a prelude for the international workshop Farming Data taking place in Hof, February 1st-3rd, 2017, organized by Christine Hanke (Bayreuth), Susanne Bauer (Oslo), Uli Beisel (Bayreuth), Lina Maria Stahl (Berlin), Felix Raczkowski (Bayreuth).
Evelyn Ruppert is Professor of Sociology at Goldsmiths, University of London. She studies the sociology of data specifically in relation to how different kinds of digital data are constituted and mobilised to enact and govern populations. Evelyn is PI of a five-year European Research Council funded project, "Peopling Europe: How data make a people" (ARITHMUS; 2014-19). She is also Founding and Editor-in-chief of a SAGE open access journal, "Big Data & Society".